It's Clear the Atlanta Hawks Lack a Killer Instinct
The Atlanta Hawks are in a deep hole against the Washington Wizards. It will take a hard fight to climb out of that hole.
Atlanta Hawks fans, I'm sorry all of you had to watch that game on Wednesday night.
A three-hour slugfest that saw a combined 71 free throws and 55 fouls ended in the Hawks falling into the crushing 0-2 hole that few teams have found their way out of.
The Hawks, for all intensive purposes, were gifted a chance to steal home court advantage from the Wizards.
38 Hawks free-throws and a combined 50 points, 10 assists, and 14 rebounds from Dennis Schroder and Paul Millsap should be enough to get a win at the Verizon Center.
However, throughout the game, one thought continued to strike me. What do we expect from these Hawks?
Seeing athletic superstars John Wall and Bradley Beal rip apart Atlanta really put into perspective the talent gap Atlanta has to make up almost every April.
Nearly every team in the playoffs has at least one superstar that single-handedly guarantees a win in exact situations like this. Not coincidentally, the Wizards got those contributions.
From the five-minute mark in the 4th, Wall and Beal combined to score 18 of the last 19 Wizard points. Almost every other team from Milwaukee to Cleveland can rely on a one, or two, man team to steal games like this during the postseason.
Atlanta, and maybe Boston, are arguably the only two teams without a bonafide superstar to take over a game and both are staring at 2-0 deficits, and eventual elimination, dead in the face.
Even the Spurs, who Mike Budenholzer and the Hawks have taken after with their ball movement and equal opportunity offense, have an MVP candidate in Kawhi Leonard.
Atlanta is built around playing sound defense and minimizing mistakes. Not making your first three-pointer until the start of the 3rd and shooting 20% overall on top of 18 turnovers automatically puts Atlanta at a massive disadvantage.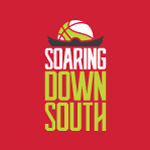 Want your voice heard? Join the Soaring Down South team!
Write for us!
These superstar players, that Atlanta lacks, disregard all that is going against them and take what their opponent is giving them. Like 38 free throws or insanely early foul trouble to Markieff Morris and Otto Porter, for example.
When Atlanta's best player is a 32-year-old power forward known for consistently scoring 19 and playing great defense, they need a more adept killer instinct.
Yes, everything I am saying is much easier said than done. If Atlanta could simply go out and pick a superstar player off the nearest tree, I'm sure it would.
But the Hawks continue to fill their roster with age and not youth, giving them practically zero chance to contend. Instead, they create a false sense of achievement by making the playoffs for 10 straight seasons.
If you're sick of getting swept for a potential 3rd time in a row in the postseason maybe we should stop being so shortsighted.
Atlanta will continue to be at a disadvantage during the playoffs, where the common cliche is the team with the best player always has a chance.
Atlanta has a great set of role players and an elite coach behind it. But players like Wall and Beal continue to prove that Atlanta and its system have grown obsolete.