Atlanta Hawks Playoffs: Three Things to Watch For
The Atlanta Hawks have made it through another season and found themselves in the playoffs for a 10th straight season. After a few ups and downs, here are three things to look for this postseason.
1. Playoff Dwight
I don't have to reiterate this for tired Hawks fans but Dwight Howard is getting older and has a lot of miles on 31-year-old legs.
Over Dwight's career, he has been a borderline MVP every year he has been in the playoffs. In fact, since 2007, only 3 teams have beaten Lebron James in the Eastern Conference Finals: the Celtics (2) and the Howard-lead Magic of 2009.
His career numbers in the playoffs are a beefy 19.1 points, 14.1 rebounds, and almost three blocks per game. Even as late as 2015, he and James Harden lead the Houston Rockets to the Western Conference Finals. They eventually lost to the NBA Champion Golden State Warriors, a series where Dwight averaged 16.4 points and 14.0 boards.
Can this carry over to this season? I think Playoff Dwight is poised to show up and remind everyone of how dominant he can be.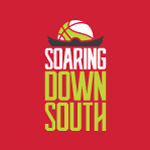 Want your voice heard? Join the Soaring Down South team!
Write for us!
2. Veterans Who Know When to Turn it On
Looking back at this season, there were several games where this team looked to be dead in the water but somehow found a way to win.
The two biggest examples that come to mind are the win on the road against the Houston Rockets and the recent win vs the Cavs at home. In both instances, the Hawks were down 20+ with less than 10 minutes to play. Veterans know when to turn up the intensity and see when an opponent can be taken advantage of. Having this 'blood in the water' mentality can reap benefits in the playoffs when it is easy to give up in a close one on the road.
The competitive nature that coach Mike Budenolzer has instilled in his team can help lift them when others might head for the exits. This is something to keep in mind when watching this season's NBA Playoffs.
3. The Future
The front office of the Hawks want to breed a tradition of winning, but more importantly, winning in the playoffs.
With the recent rise of the level of play from Tim Hardaway Jr. and Taurean Prince, this will be a fun time to watch the Hawks.
Those young players will have major roles and will have to be prepared to play a lot of productive minutes if the look to advance. High-priced free agents sign with a new team and re-sign with current teams when they see that team has a clear path to win a championship. This young nucleus paired with a veteran presence could make for a strong playoff run.
The Hawks look to be heading into the 2017 playoffs with a little momentum and the right mindset. I believe these three storylines will be keys to success if the Hawks want to advance this postseason.