The Atlanta Hawks Today vs. The Hawks on this Date Last Year
The Season Thus Far
Paul Millsap has been Atlanta's do-it-all man all year long. The often overlooked big man ranks either first or second in all major statistics for the team, and his impact on the team's performance has shown during games he has missed.
The Hawks are 2-9 when Millsap does not play.
The two wins? Narrow victories over two of the five worst teams in the league in Phoenix and Philadelphia.
Howard has been everything the Hawks could have hoped he would be as the starting center. Howard single-handily shored up Atlanta's needs of more rebounding and a defensive presence in the paint.
Opponents know each and every night that they must gameplan for the 6'11 center so he does not come down with every board. Howard is still a near automatic double-double threat every game, averaging 13.5 points along with 12.9 rebounds per game.
Schroder has shown he is more than capable of being a starting NBA point guard. The 23-year-old German stepped up to the plate, but the consistency along with the rest of the team has plagued the season.
The defensive side of the ball is where Atlanta has been the most disappointing. The team hasn't looked in sync as a unit all season and it appears that their problems will follow them into the playoffs should they remain in.
At This Point Last Year…
The Atlanta Hawks were in a much better place at this point last season than they are today.
The Hawks had just lost to Cleveland in overtime after rallying from a 21-point deficit. The loss moved the Hawks to 45-32, as they sat in third place in the Eastern Conference behind Cleveland and Toronto.
Atlanta's record in their last ten games at this point of last season was 7-3, a much better mark than their 2-8 current stretch.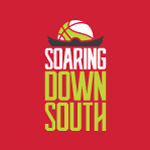 Want your voice heard? Join the Soaring Down South team!
Write for us!
Millsap stuffed the stat sheet even more last season than he has this season. He led the Hawks in scoring (17.1), rebounding (9), blocks (1.7), and steals (1.8).
Millsap logged a double-double of 29 points and 12 rebounds against the Cavaliers while Jeff Teague tallied 28 points and nine assists.